Ethereum has become one of the largest financial operators in the world. It is bigger than Goldman Sachs, Citigroup and Bank of China in terms of the market cap. One of the main differences between Ethereum and mainstream financial institutions is that Ethereum is decentralized. It is not governed by a small group of people who have their own agenda, it doesn't have any political affiliations. It is an open, secure and transparent financial network which allows everyone to participate.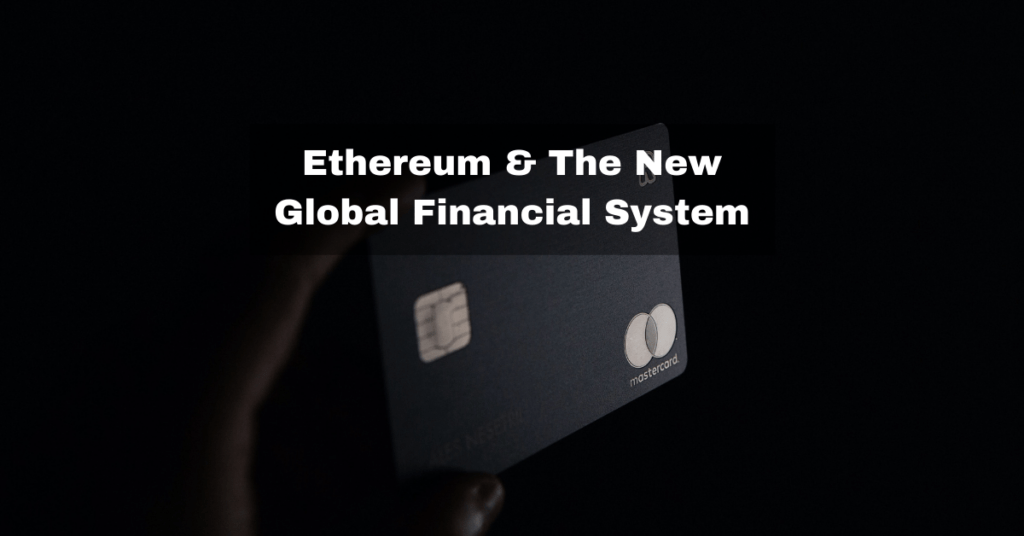 One of the best known use cases for Ethereum is DeFi (decentralized finance). On the Ethereum network there are various financial projects which allow people to trade, take loans, borrow capital, gain interest, etc. For example, some of the most used crypto exchanges are Uniswap, 1Inch, Quickswap. Often these are more popular than established centralized exchanges. Additionally such platforms such as YFDAI Finance & SwissBorg provide a variety of financial tools such as an ability to earn yields. And all of this can be done on Ethereum network by using its technology, mathematical formulas and without bankers or other middlemen. 
Ethereum is used not only by retail users who enjoy using DeFi services but also large institutions. For example, the European Investment Bank started using Ethereum for digital bonds and it believes that digitalisation of capital markets can lead to reduction of fixed costs, increase in market transparency and a way faster settlement speed. "On 27 April 2021, the EIB launched a digital bond issuance on a blockchain platform, deploying this distributed ledger technology for the registration and settlement of digital bonds, in collaboration with Goldman Sachs, Santander and Societe Generale" – stated by European Investment Bank in a press release. 
Billions of Euros are already circulating in DeFI and big institutions are starting to use the Ethereum blockchain network for their own operations. Ethereum is becoming an integral part of the new global financial system
Ethereum: Digital platform that replaces cloud services and servers
Ethereum is a kind of decentralized internet with the goal of replacing third party involvement. In this way, the information is distributed equally and no single player has control. It also means that the information is less vulnerable to hacking, for example.
The platform is based on technology that is similar to Bitcoin's structure. Information is stored in so-called nodes in a global network. Ethereum is a peer-to-peer network that developers can use to run their application code. This is called Dapps, distributed apps. The hope is to make the Internet more democratic and decentralized, without affecting the user experience.
The programs running on Ethereum's platform can be basically anything. Now it is mainly used for so-called smart contracts. This means that the contract is coded, where the code automatically triggers an event (for example, payment of a sum) when the terms of the contract have been met.