Ledger Nano X – One of the safest and most advanced crypto wallets in the market. You can store Bitcoin, Ethereum, Ripple and other Altcoins. On Amazon.com it has more than 600 reviews with 4.6 rating out of 5!
This cryptocurrency hardware Wallet allows you to send and receive crypto coins safely and comfortably. Your Ledger Hardware Wallet can easily be connected to a computer or smartphone using Bluetooth and managed via the Ledger Live app. The Ledger Nano X protects your private keys. It was manufactured in France.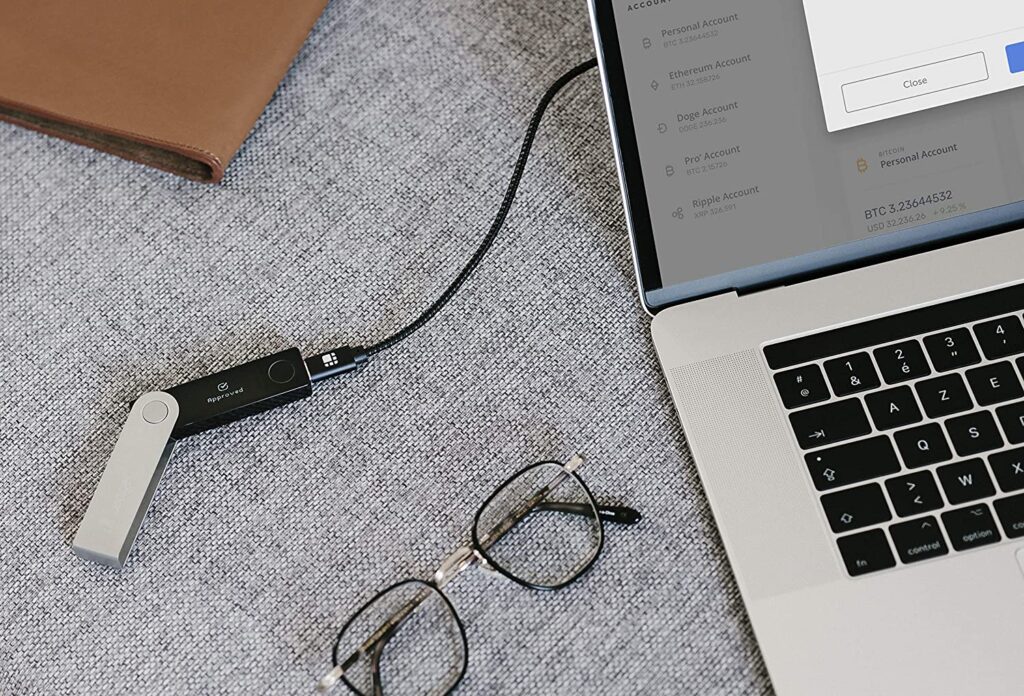 It is safe. your confidential data is stored in a highly insulated secured chip and locked by a 4 to 8 digit pin code.
It is very comfortable to manage different crypto currencies. It enable management of multiple assets on the same device, it supports more than 25 crypto coins and 1250 tokens.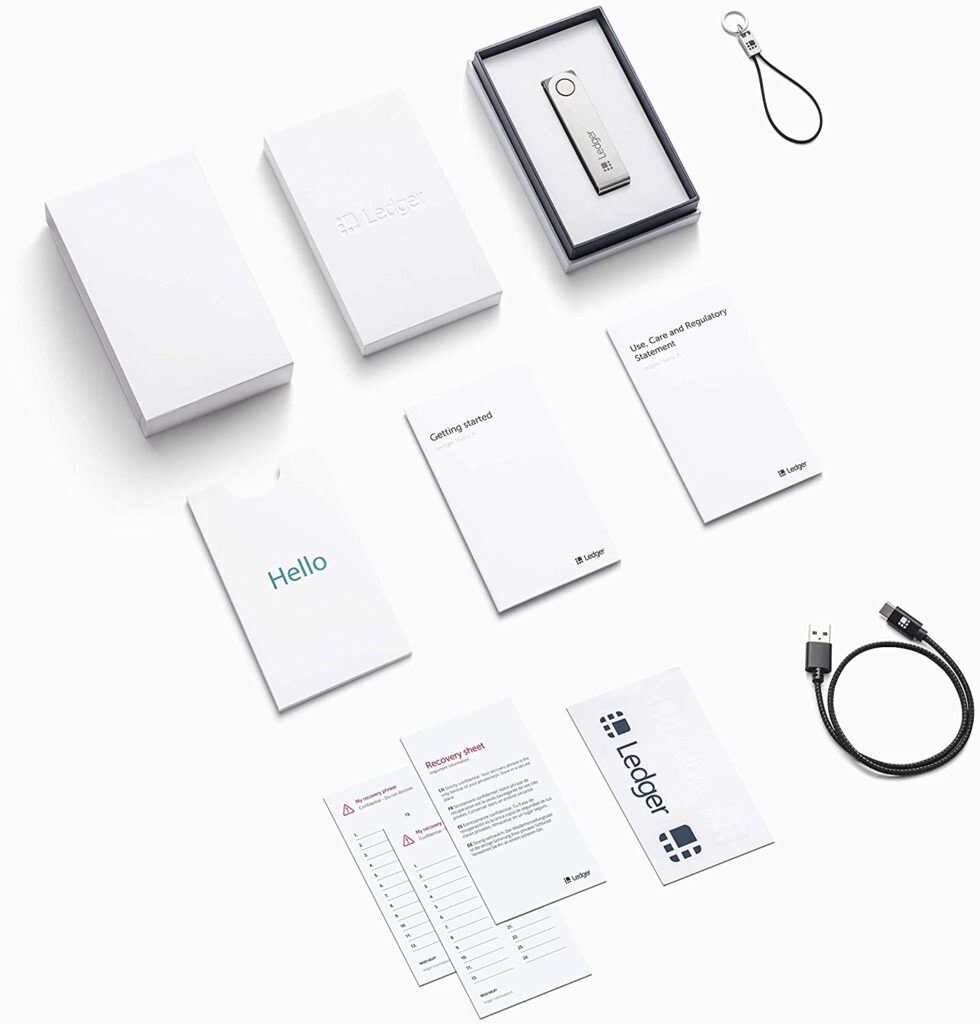 Ledger Nano X is easy to operate. Designed to provide intuitive user experience. Check and confirm procedures on the integrated display and confirm with the two physical buttons (anti-malware second factor verification)
You can backup & restore your account. Your accounts are secured via a recovery phrase and can be restored without any problem on any ledger device or compatible hardware wallet (BIP39 / BIP44).
*** On Amazon.com it has more than 600 reviews with 4.6 rating out of 5!
We hope you will enjoy this amazing (and secure!) product provided by Ledger.
***Security Tip
When purchasing a crypto wallet try not to use your private details. Any webshop database might be breached. 
As an Amazon Associate I earn from qualifying purchases.