What Is A Memecoin – Shiba Inu Vs Dogecoin
Lately, memecoins have become a get-rich-quick scheme in the cryptocurrency market. However, be it Shiba Inu, Dogecoin, Floki Inu, Ponyo-Inu, or any other memecoin most likely will not make you a millionaire. You might wonder – Dogecoin and Shiba Inu are among the top 15 cryptocurrencies in the world. So why not invest in them?
There is no denying that Dogecoin and Shiba Inu have a massive market cap. However, this doesn't mean they have fundamental value. Instead, these memecoins are majorly driven by hype and Elon Musk tweets. Also these coins are among the top 20 cryptocurrencies which means that the growth potential of these projects is smaller than compared to, for example, Floki Inu and Ponyo Inu.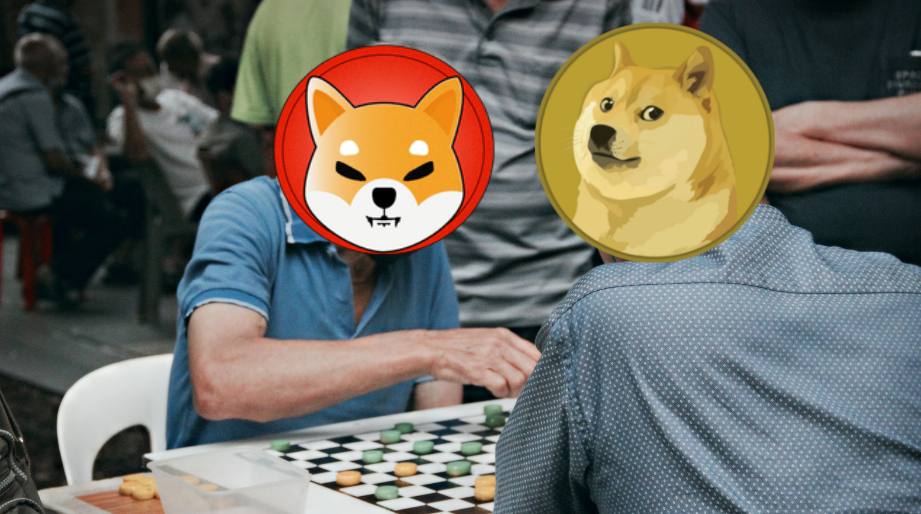 Cryptocurrency is a highly volatile asset, and memecoins are the riskiest. Therefore, people should be very careful before making a decision to invest in this type of crypto assets. Tweets by Elon Musk shouldn't be the reason for making big financial decisions. Of course, support from such influential people does add credibility to crypto projects, but it is important to understand what are memecoins.
Here we are going to discuss two main memecoins Shiba Inu vs Dogecoin. We will compare these two meme tokens on several parameters, including tokenomics, utility, team, and roadmap, and ascertain which memecoin is comparatively better.
As discussed, Dogecoin has its own blockchain, inspired by the Bitcoin fork – Litecoin. Dogecoin and Litecoin can be mined using the same machine with no extra costs thanks to merged mining. It is because of this merged mining technique that DOGE was profitable to mine and thus survived.
Dogecoin can process 30 transactions per second, with transactions costing a few cents. Typically, Dogecoin transactions are confirmed in a few minutes.
On the other hand, Shiba Inu does not have its own blockchain. Instead, it is built on top of the Ethereum blockchain. As a result, Shiba Inu can process only up to 15 transactions per second. Furthermore, due to the increasing congestion and the resulting high gas fees on Ethereum, Shiba Inu transactions cost a few dollars in gas fees and are confirmed within a few minutes.
In addition to SHIB, the Shiba Inu ecosystem has two other ERC-20 tokens – LEASH and BONE. These tokens allow you to trade on the ShibaSwap exchange. According to their website, ShibaSwap has over $500 million in total value locked (TVL). Furthermore, Dapp.com shows that ShibaSwap processes over 3000 trades every day.
"Investing into these type of coins is more like a gambling where the house (in casino terms) usually always wins and gamblers usually loose."
Tokenomics of Memecoins (Market Cap, Supply, and Token Distribution)
Dogecoin has an unlimited supply with a circulating supply of over 132 billion as of now. With a market cap of over $33 billion, DOGE is among top 20 cryptocurrencies in terms of market cap as of this writing. In addition, the cryptocurrency had a fair launch, meaning, Dogecoin was entirely mined, and no DOGE units were reserved for founders, partners, or any stakeholders.
Almost 50% of Dogecoin's current circulating supply of 132 billion is concentrated in the top 100 wallets. In addition, over 23% of DOGE is held by a single whale. All this indicates, Dogecoin can be easily manipulated by whales as it has an uneven distribution.
As opposed to Dogecoin, Shiba Inu has a total supply of one quadrillion tokens. From this total supply, 50% of the SHIB were added to ETH/SHIB Uniswap liquidity pool, and the remaining 50% was sent to Vitalik Buterin as a marketing stunt. As a result, Vitalik burnt 90% of the SHIB received, and the remaining was donated to charity. This token distribution can be labeled close to a fair launch. Unlike Dogecoin, Shiba Inu tokens are evenly distributed according to Etherscan data.
Talking about market cap, Shiba Inu also ranks among the top 20 in CoinMarketCap's list of top cryptocurrencies with a market cap of over $28 billion as of now.
Shiba Inu has a circulating supply of 600 trillion while Dogecoin has an unlimited supply. Such a massive supply of these memecoins is the biggest roadblock for them to grow more in value.
In theory, for an asset to grow in value, it should have a limited supply. A limited supply with increased demand creates scarcity, thereby increasing the price of the asset.
For example, Bitcoin has a limited supply of 21 million, out of which over 18 million Bitcoins are already in circulation. This hard-capped supply and the skyrocketing demand for Bitcoin make BTC the most valued cryptocurrency in the world.
Shiba Inu and Dogecoin have a massive supply which is enough to match the increasing demand leaving little to no room for a significant price appreciation. Also, these memecoins have a huge market cap. This implies, for the price of Shiba Inu and Dogecoin to reach a significant milestone of $1 (or even a cent in the case of SHIB), their market cap should grow by hundreds of billions of dollars which is nearly impossible.
Cryptocurrencies with fundamental value are here to stay, while other crypto assets are just a product of hype and speculation.
Shiba Inu and Dogecoin both these tokens are used for tipping and are accepted at selected merchants. However, Shiba Inu goes a step ahead as it also has utility in the ShibaSwap Dex.
Nonetheless, these use cases aren't enough for these memecoins to gather significant value.
The Future of Dogecoin & Shiba Inu
Community
The community reach of these meme tokens will drive short-term demand.
Dogecoin has 2.4 million followers on Twitter, 2.2 million followers on Reddit, and over 24,000 members on Discord. On the other hand, Shiba Inu has over 1.7 million followers on Twitter, around 40,000 members on Reddit, over 145,000 on Discord, and under 75,000 members on Telegram.
Elon Musk is central to memecoin popularity as he often tweets about them. And the fact that Elon Musk holds Dogecoin and not Shiba Inu is a significant plus for DOGE holders.
However, investing based on which coin Elon Musk is interested in is no less than gambling. You should invest in a cryptocurrency after thorough research of all factors like utility, the team behind the project, tokenomics, and partnerships, among other factors.
Roadmap
A roadmap determines how a project will evolve in the future and thus drives long-term demand.
Dogecoin has no roadmap. However, the August announcement from the Dogecoin foundation reveals that Dogecoin developers will develop Dogecoin products centered around payment integration. The Dogecoin Foundation is also aimed at raising funds for hiring full-time developers.
As for Shiba Inu, the Phase 2 announcement by Shytoshi Kusama in July 2021 states that Shiba Inu will have four major changes. Firstly, Shiba Inu will form a decentralized autonomous organization (DAO) to govern Shiba Inu ecosystem with BONE as the native governance token. The other two updates involve launching a layer 2 blockchain called Shibarium and creating a stablecoin pegged to one cent.
The fact that Dogecoin developers are listed on the Dogecoin website and are in touch with Elon Musk gives more confidence that Dogecoin will achieve its development goals.
On the contrary, Shiba Inu's development team is anonymous and, most importantly, does not have a Github profile to allow people to keep track of their development progress. This makes us skeptical whether or not Shiba Inu will stand on its development promises.
Final Thoughts - Will DOGE And SHIB Hit $1?
Shiba Inu and Dogecoin both have massive token supply and thus cannot hit the $1 mark. Reaching $1 requires adding hundreds of billions of dollars in their market cap, something which is impossible. These coins have little to none fundamental value to attract such colossal investments.
Talking about the Shiba Inu Vs Dogecoin winner, from what we have analyzed so far, Dogecoin currently seems to be a better bet as the token is openly supported by big names like Elon Musk and Vitalik Buterin, among others. To top this off, the Dogecoin project is more transparent when it comes to its development team.
Memecoins are here to stay and the new hyped coins might arise such as Floki Inu, Ponyo-Inu or any other. Investing into these type of coins is more like a gambling where the house (in casino terms) usually always wins and gamblers usually loose. It is important to protect your own wealth and invest in projects which have a long-term potential. On the other hand, it doesn't hurt having a small portion of investments allocated to memecoins. 
As the saying goes: if you don't take risks, you don't drink champagne.